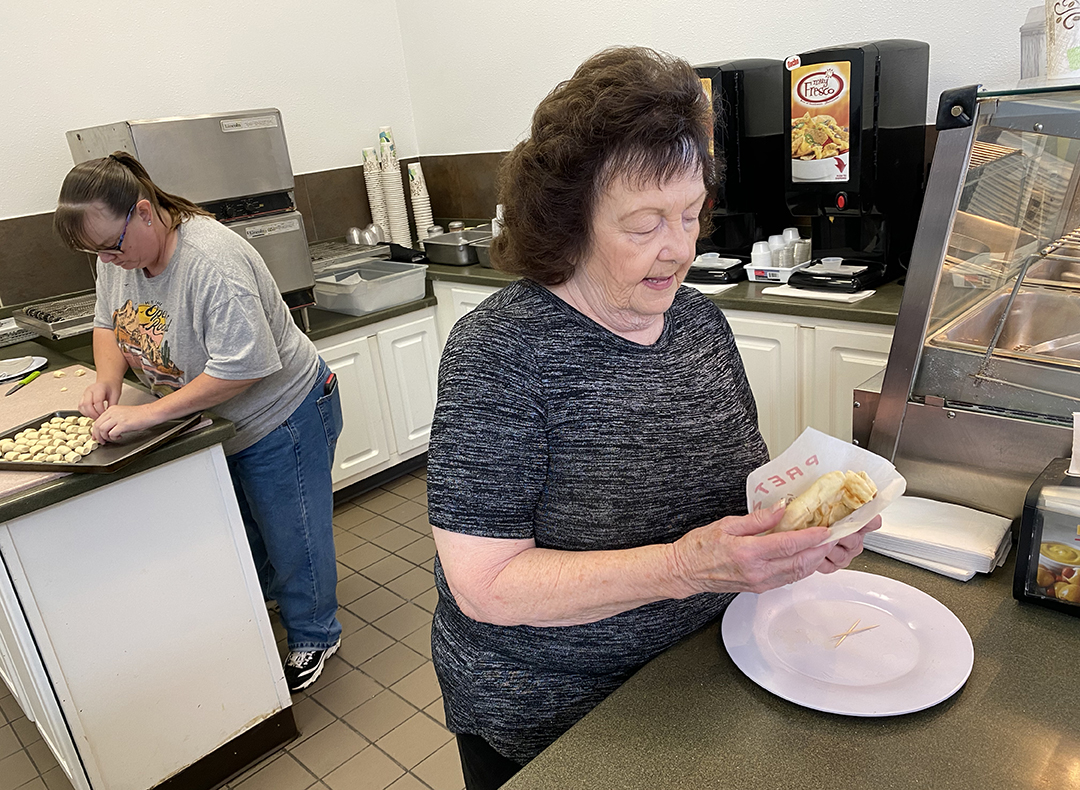 CASPER, Wyo. — In 2020, just before the COVID-19 pandemic took hold in America, Carol Allred decided to close the Pretzelmaker shop she had owned and operated in the Eastridge Mall food court for 28 years.
Business had been slowing down as the mall's foot traffic decreased, and she thought it would be safe to lay low if the pandemic really took off as it had elsewhere in the world. She didn't expect the closure to be permanent.
Over time, other food vendors left the mall until just the Flaming Wok remained. Allred basically retired, and tried to sell all of the expensive kitchen equipment she'd upgraded just several years earlier. Instead, it is all languished in storage, and Allred languished as well.
"I got lonely and wanted something to do," she said, "and I miss my customers."
Allred and her equipment are back in the mall right where they left off, just next door to the Flaming Wok. However, the Pretzelmaker brand is missing, because Allred said the franchise is too expensive.
She's now operating under the brand Twisted Pretzel, which opened on Wednesday morning after months of planning and raising funds.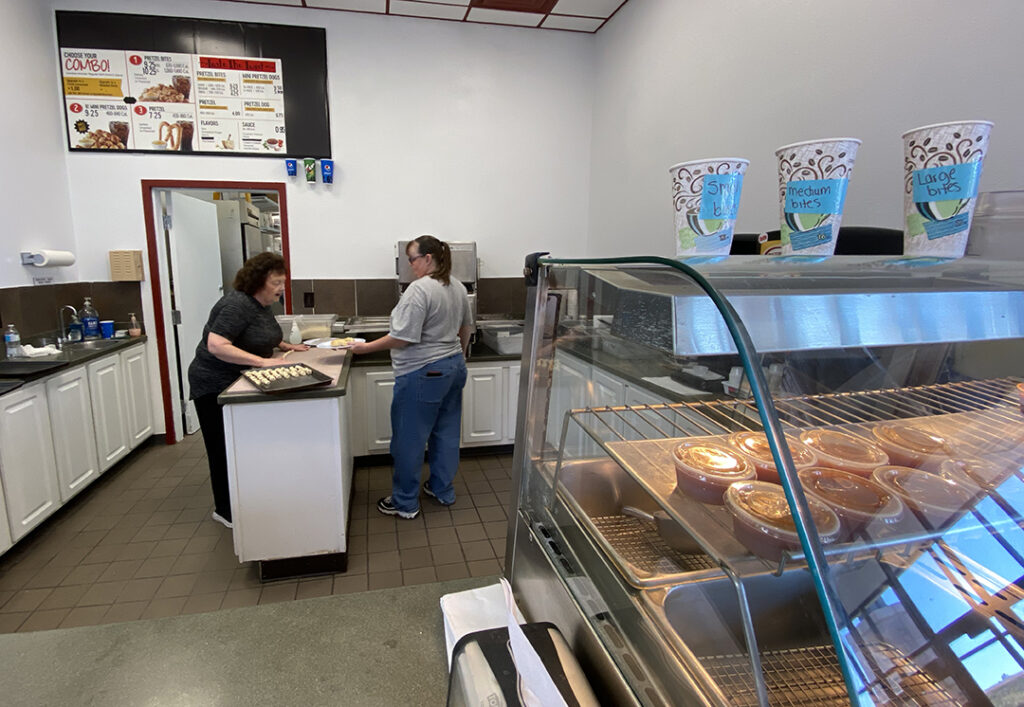 "I wanted to be open in July," she said, but red tape and inspections took far more of her time than she expected. She didn't get to start up right where she left off in 2020, and in many ways she's starting from scratch.
She found a supplier in Salt Lake City to provide the right dough, and other suppliers for the familiar range of dipping sauces. A volunteer donated new ceiling tiles and installed them, giving the once-dormant space a fresh and clean feel.
Returning to the mall made practical sense. She didn't have the $15,000 or so to remodel a new space, and the mall's owners gave her a good rate on the rent. In addition, after reaching out on social media, a good number of old customers and friends donated money to help her get going again.
"They gave me $20 or $50, and that really helped me. I appreciate that so much," she said.
While she's nervous, the 75-year-old says she's eager to get back to work, which will mean seven days a week on her feet. She'll have help from some of her kids for now, before she can hopefully hire help in the future.
When asked if she can still handle the workload, she didn't hesitate in her response.
"Oh yeah, man! I'm like the Energizer Bunny."
---
Twisted Pretzel is located in the Eastridge Mall food court. It will be open Monday through Thursday from 11 am to 7 pm, Friday and Saturday from 11 am to 8 pm, and Sunday from noon to 6 pm Its phone number is 307-234-9963, and it can be followed on its Facebook page.